Cardiopulmonary bypass training
virCPB© is a gamified online cardiopulmonary bypass training program. It addresses all aspects of this technique including starting, maintenance, and weaning in regular and crisis situations. It is composed of increasing level simulation tasks and quizzes.
Practice technical and communication abilities in a variety of simulated cardiac interventions with a diversity of patient conditions. Test your knowledge with our quizzes. And as you progress along the training journey, you will earn points and unlock new tasks.
If you are an educator, you will be able to tailor tasks, make your own quizzes and follow the results of your trainees.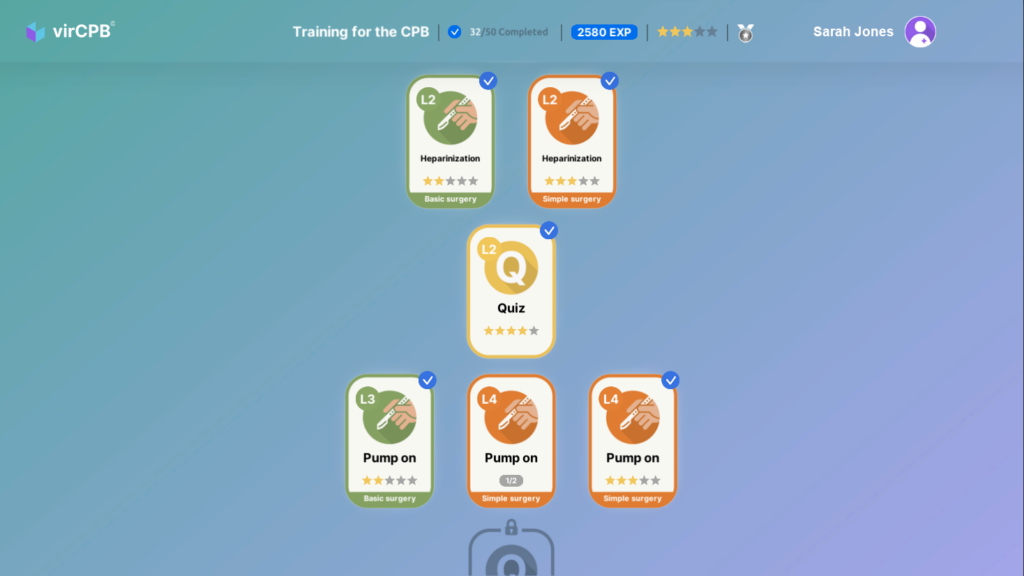 Features
virCPB© is available worldwide! You just need your computer and an internet connection.
Get personalized training.
Track and monitor your progress.
Participate in our challenges.
Feel like you are in a video game. Have fun!
Be part of our community: give us feedback. Create debates. Share opinions. Feel that you are a member of an international community of perfusionists.